The "American Dream" happened in Vancouver, almost four years ago. The United States Women's National Team finally reconquered the World Cup on a sunny afternoon, beating Japan 5-2. The american champions ended a 16 year long wait and also had their "sweet revenge" versus the same opponent that handed them a major and unpredicted upset in the 2011 final, in Germany.
GoalPoint was just one year old when the US team won their third title, becoming the most sucessfull nation in 28 years of Women's World Cup history. We were still a couple months away of launching our GoalPoint Ratings algorythm.
Four years later GoalPoint is not only still around but able to look into the past and find out that Carli Lloyd would have been a fantastic GoalPoint MVP, with her decisive hat-trick in the final and a lot more data worth highlighting.
[ Carli Lloyd, the amazing MVP of the WWC 2015, in Canada ]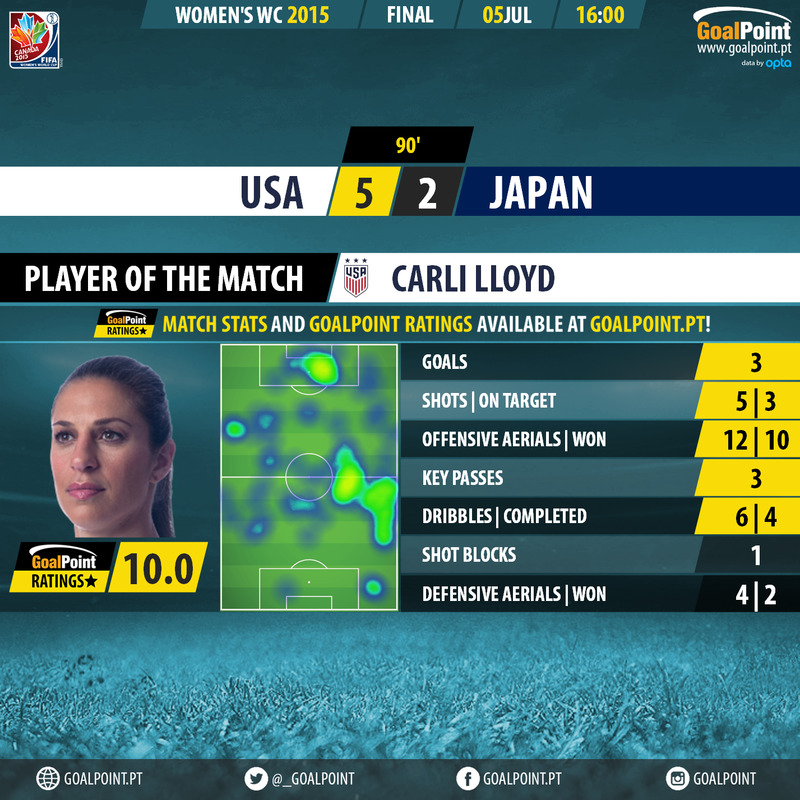 The 2019 Women's World Cup kicks off on June 7, in France, and this time we are ready to lead.
GoalPoint will be the first football analytics company to cover the Women's World Cup, using the same methodology, metrics and tools we've applied to the men's game since 2015, and sharing the most relevant content on our website and social media.
[ The full GoalPoint Ratings of the WWC 2015 final ]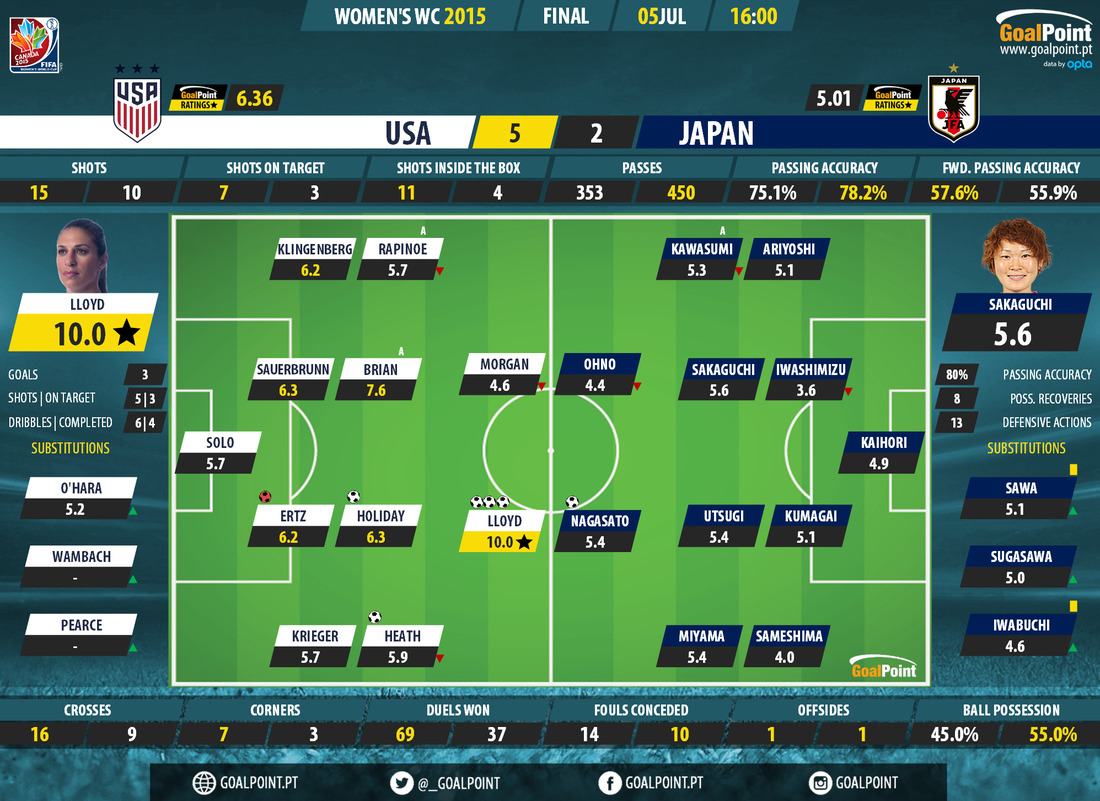 FIFA aims to raise Women's Football to the men's game standards it deserves. GoalPoint will be the first company in its segment to support that goal. We will be ofering the World Cup 2019 ratings, stats, stars and milestones. The adventure will last a month and end on July 7th, with the great final in Lyon.
Join us in this adventure, on our website, twitter and instagram. Share this announcement.